How To Buy Paint Colors on MyPerfectColor
Thank you for visiting MyPerfectColor.
MyPerfectColor is the most convenient way to buy paint for your home, business or industrial needs.
MyPerfectColor provides the ability to find color matches from a huge range of sources. MyPerfectColor can supply paint color samples, architectural paint, industrial paint, touch up paint and even spray paint in practically any color.
There are two components to buying paint on MyPerfectColor: (1) picking your Color and (2) selecting your Paint. In order to buy a color, you need to indicate the type of paint, the sheen and the size you want. For example, you may want a gallon of flat interior wall paint, or a gloss spray paint or a floor paint for your basement. Depending on the specific color you want, you may have the choice of any of these.
Once you find the color you want, select one of the Paint Types atop the page.
Once you have selected your Paint Type, you then select your preferences for Sheen, Quality and Quantity. Once everything is as you like it, click Add to Cart. You'll then have the option to add additional popular items, or complete your purchase.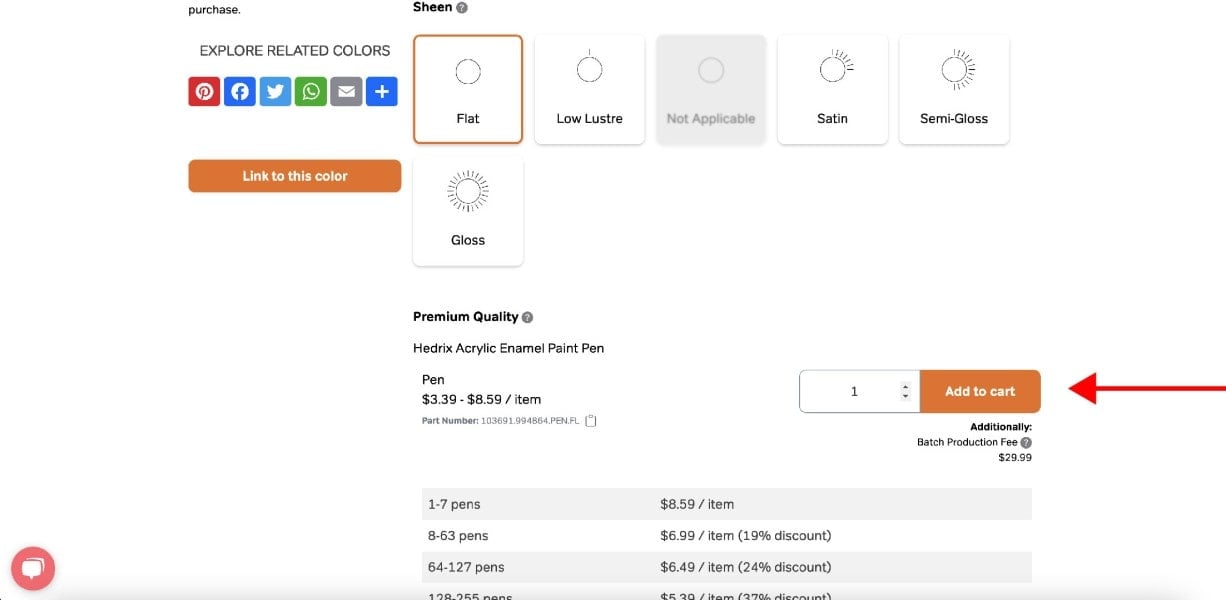 Please note that not all Paint Types will be available on all color pages. If you don't see what you want, please contact us and we will be happy to help.
You can also buy paint by going to the product first, such as searching for "fast dry gloss spray paint" or "Benjamin Moore Regal Select Matte". And then from the product page, you just add the color in the color box.