Duck Blind Camo
This Customer Success Story is a great example of how exact match paint can actually make the difference between life and death (for ducks!). We were contacted by an avid duck hunter named Billy Smith, to exact match the Goldenrod Marsh Grass (actually Reeds) for a camouflage duck blind where he commonly hunts. The problem he was having was that no paint suppliers could make the match of his Goldenrod or Phragmites colors, combined with Camo Tan or Camo Khaki. He told us that "everything he found previously was either too light or too dark".
So Billy went out on the marsh and cut some samples. The short pieces are the stalk; the midsections have blades running up to the top where the seed pods are located. After submitting the form on our Custom Color Matching Service page, he then sent us the stalks to color match.
After matching his Goldenrod Reeds, we sent him out some samples so he could try them out on some Raffia Grass, along with a stencil for the plywood on a blind and boat. He tried two different things. First, he took the natural goldenrod reed and sprayed the base section about 4 inches up and compared alongside another natural reed. He then painted a length of 4 inches and eye balled above it.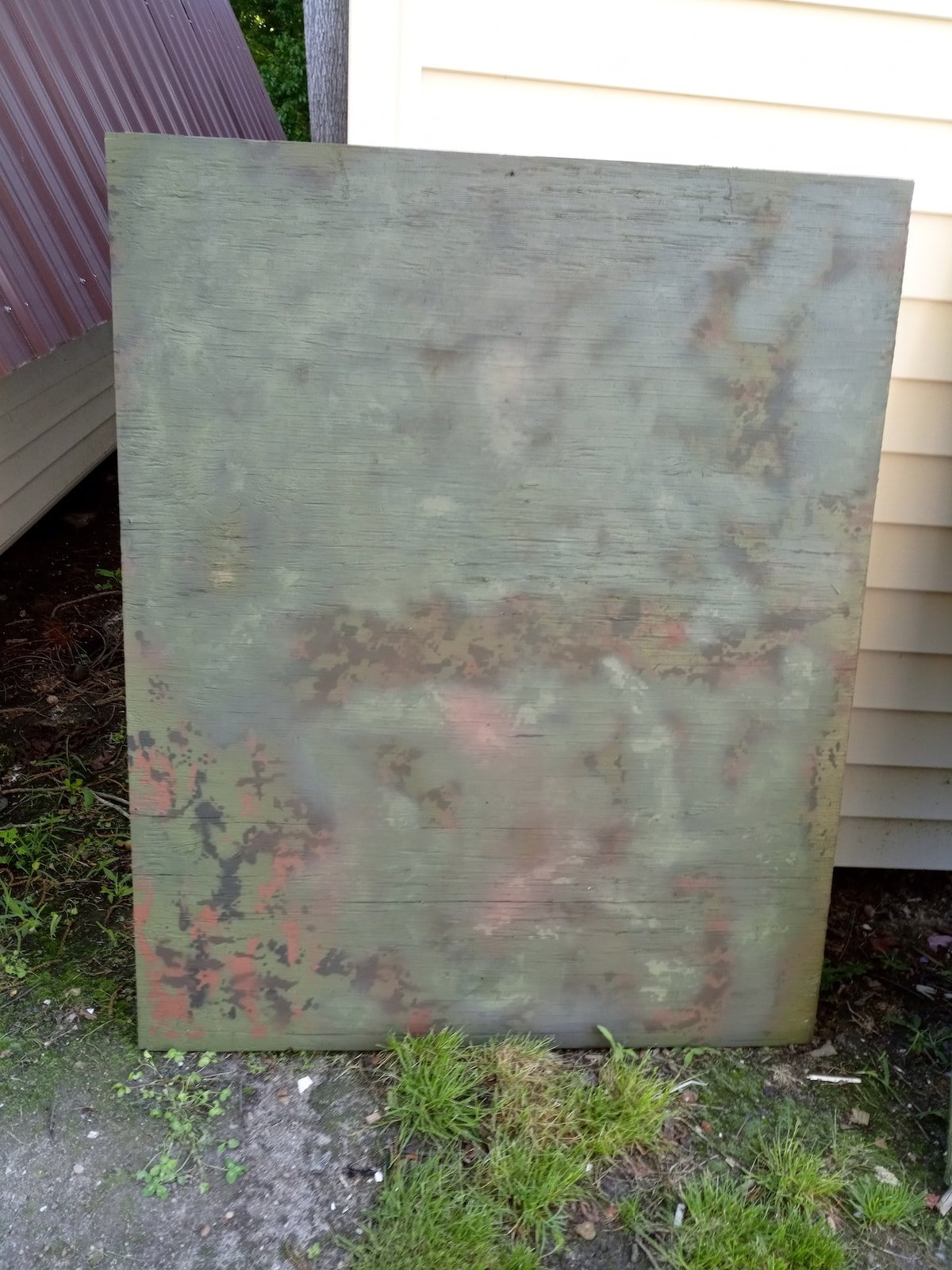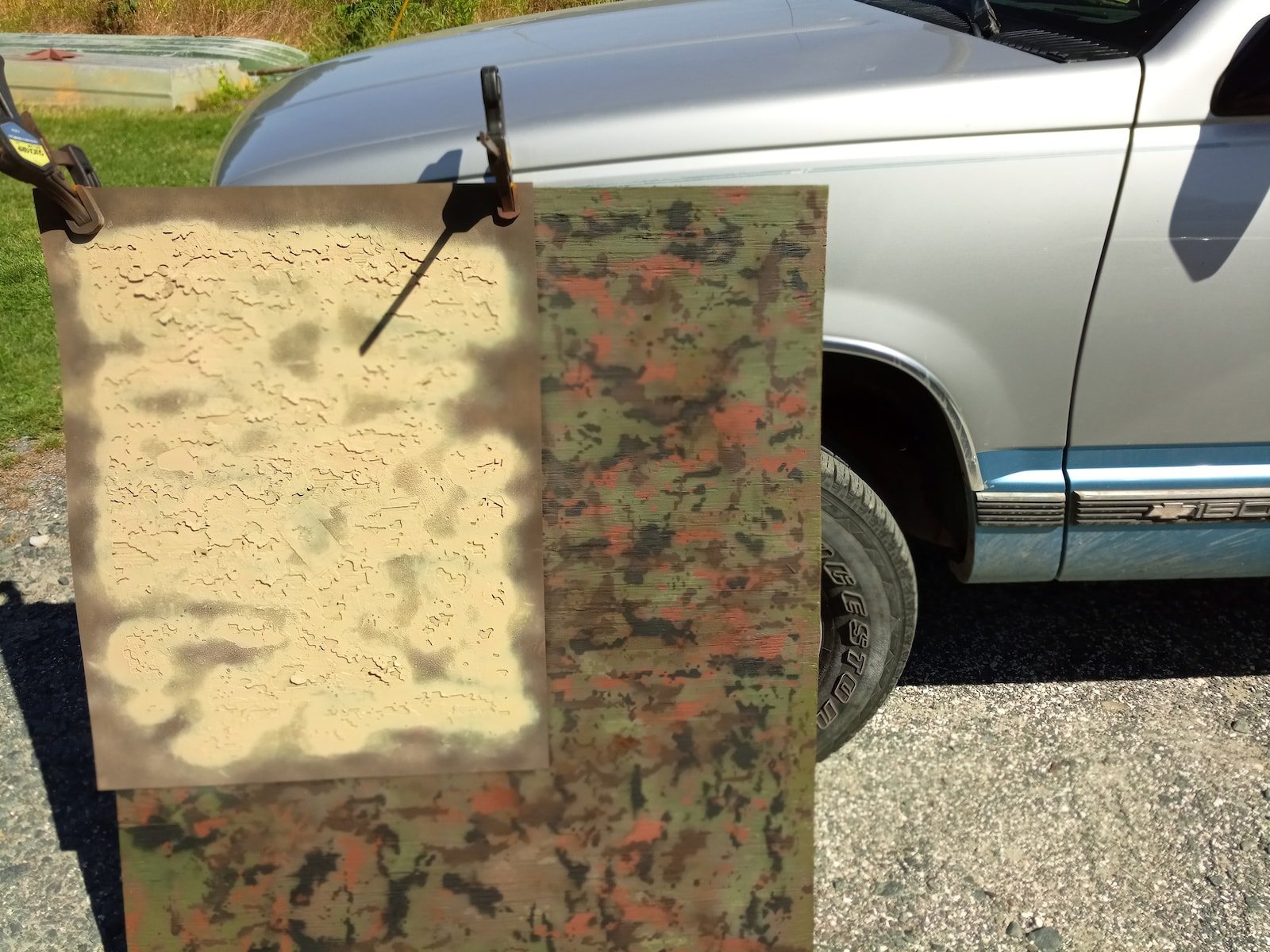 After that sampling, we heard back from Billy (and his hunting friends) that they were really excited by the Goldenrod Marsh paint color match. We think that the end result on the boat was pretty amazing.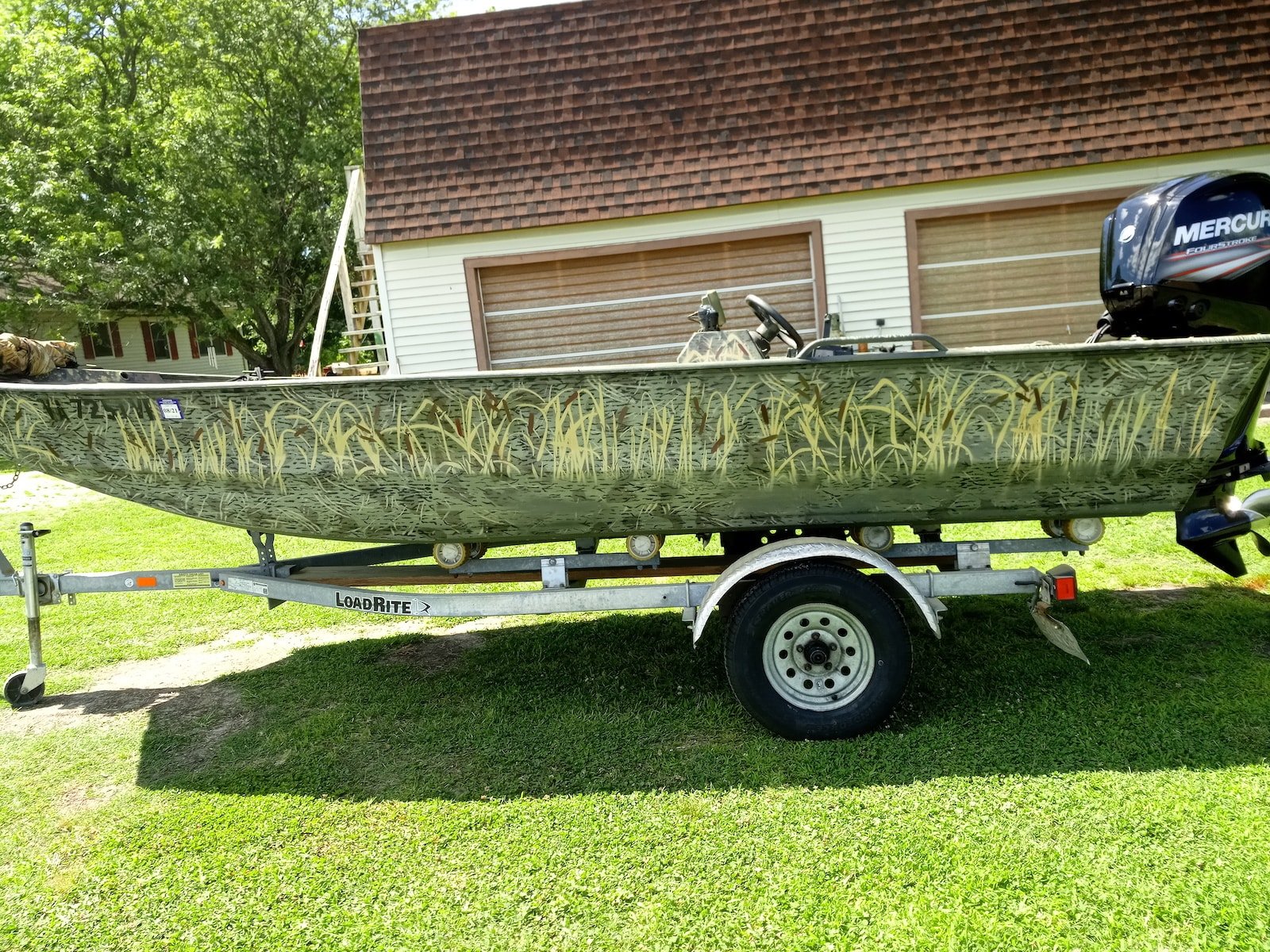 This weekend I tried a sample on the goldenrod reed stalk itself and above paint left it natural and the color look RIGHT ON! I have a camo tarp and some cattail and shadowgrass stencils and tried the paint on the tarp and it looks great to me. I'm getting 10+ spray cans, and the other hunters will want at least 10-15 or more. I think this camo duck blind paint is going to sell like wildfire!

Billy Smith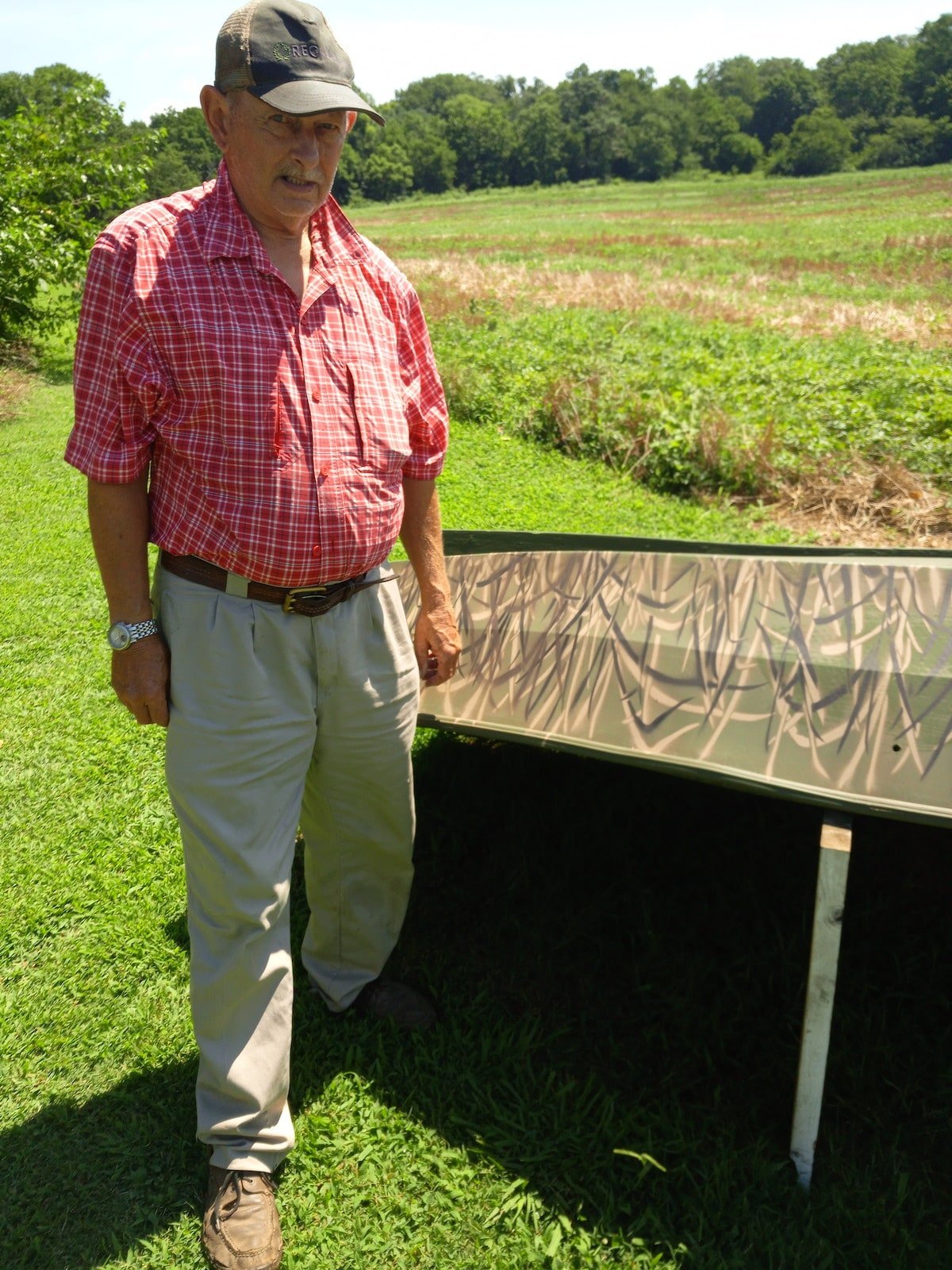 The duck hunting season runs from October until late January, so we hope Billy's right :-)
And if you're a hunter, we make it easy for you to buy your own Goldenrod Marsh Invisibility Cloak paint for your Duck Blind Camouflage project.
Future MyPerfectColor Customer Case Studies
Do you have a unique project that you'd like to feature in a future case study? If so,
contact us
- we'd love to learn more about how our color matching solutions are helping
manufacturers / prototypers
, 3d printers, job shops and industrial designers solve their complex project needs.